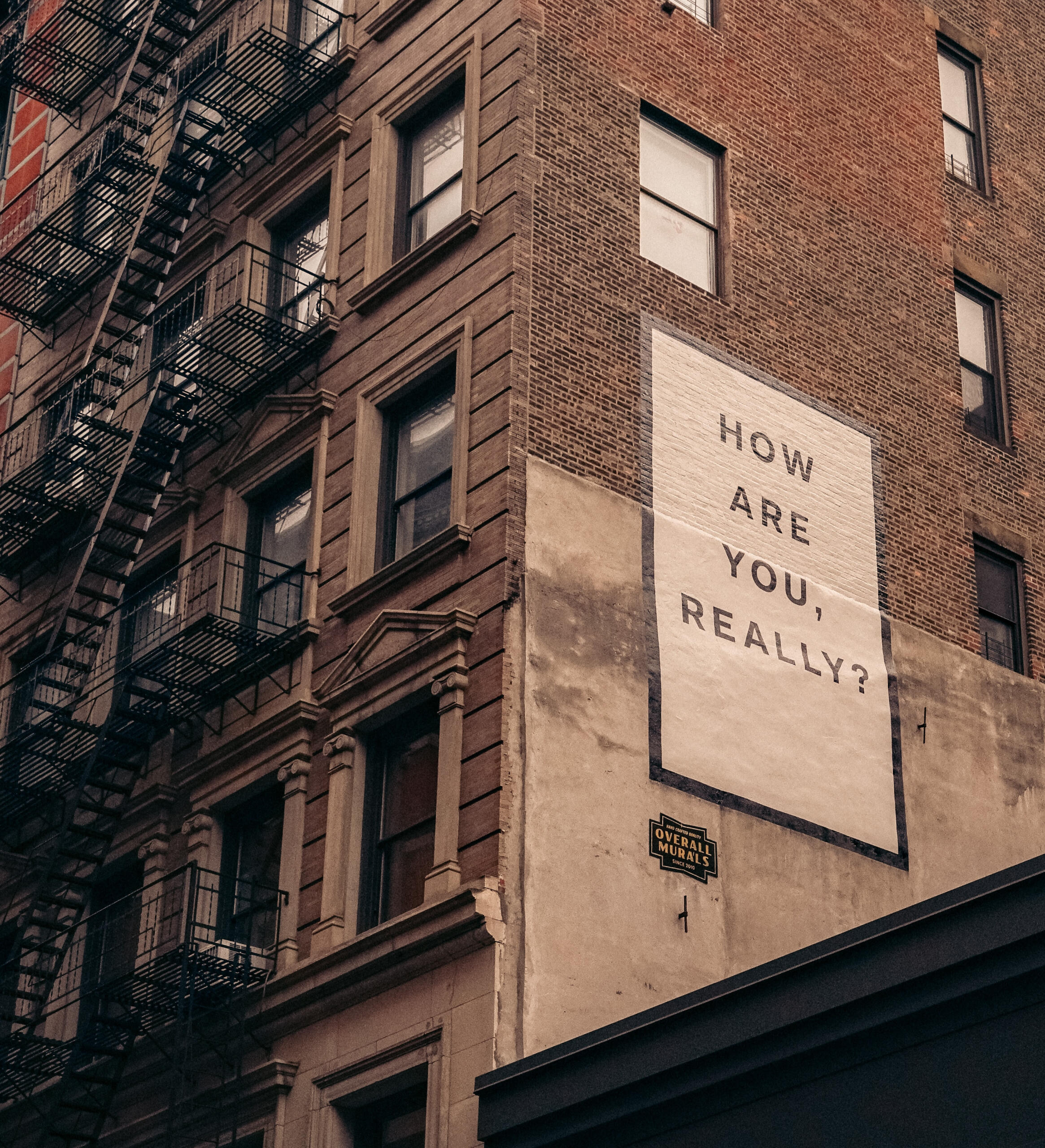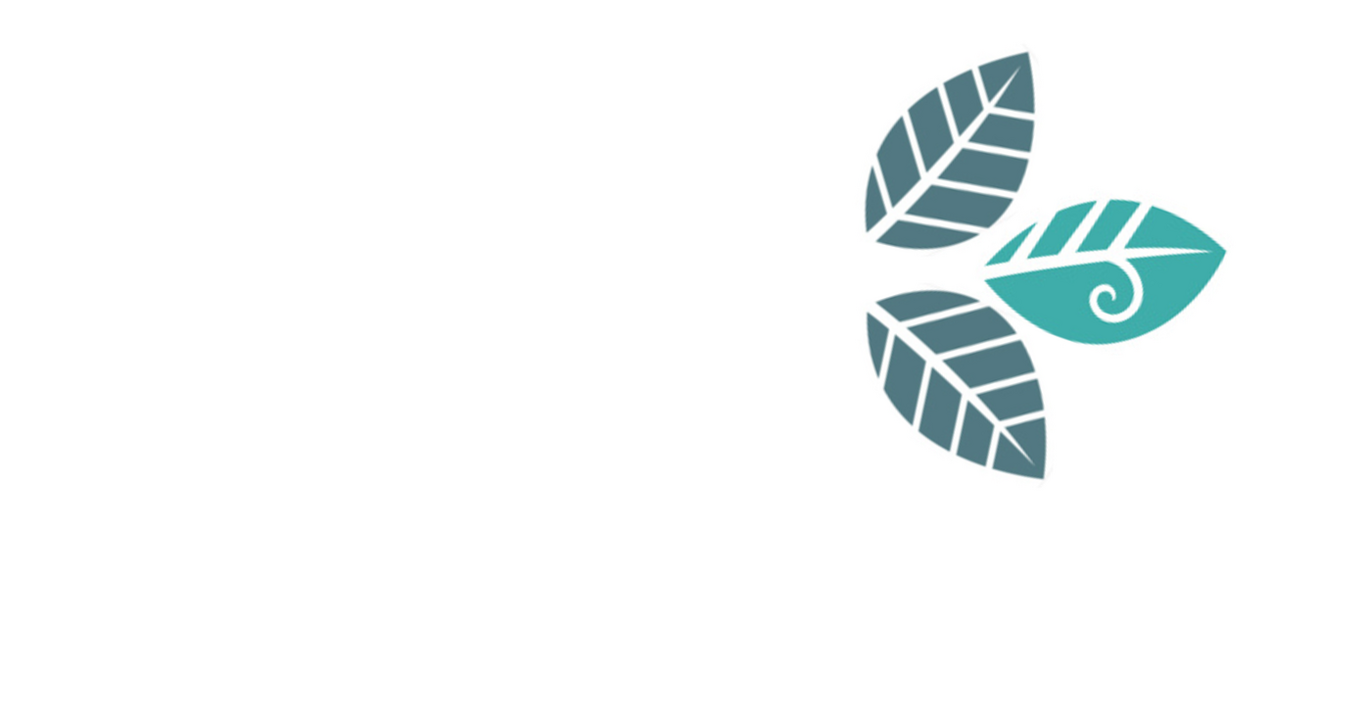 Your Business Wellness Specialists
We help companies navigate the complicated world of mental health to help businesses and employees be the best versions of themselves.
CONTAIN - EXPLAIN - GAIN & RETAIN
Reduce stress about managing mental wellness
Mental Health can be a complicated world, but we will explain things clearly and help reframe problems.No fancy words or complicated processes. Just common-sense answers based on years of experience.We will guide you on how to make simple changes that will keep your employees feeling happy, supported and valued.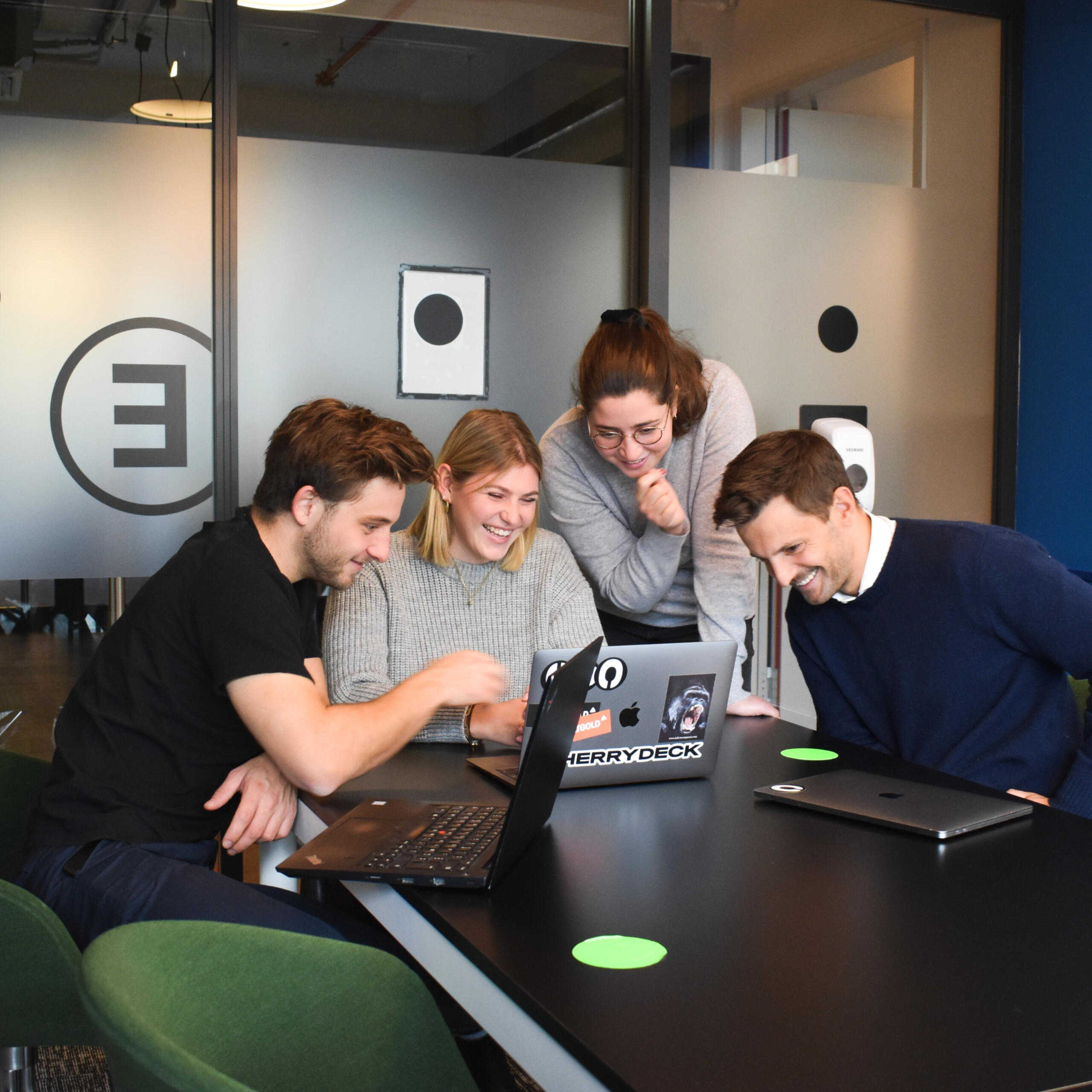 Smart, Personal, Bespoke
Our team provides bespoke solutions tailored to your business' wellbeing needs. We offer a range of wellbeing services, covering:
Workshops and training: with emphasis on up-skilling teams on how to manage mental health.

Away-days and off-sites: with a focus on wellness

Inspiring and engaging wellbeing content: hints and tips delivered straight to your employees.

Reflective practice sessions: after emotionally challenging or crisis situation events.

Guidance for leaders: around dealing with complex cases and strategic planning around mental wellbeing.

Individual support for employees: with an emphasis on accessible and high-quality support.

Maximisation of workplace benefits: such as private medical cover, through signposting referrals for employees.
Wellbeing Support Services
Workshops & Training
Wellbeing training & webinars
Inspire a culture of wellness and deepen your company's knowledge of mental health and employee wellbeing.We provide workshops and training sessions to up-skill employees in managing their wellbeing and tailor these sessions to your specific business requirements.
Consultancy Support Services
Mental health guidance
We appreciate that members of management are not necessarily trained to handle complex mental health-related issues and that problems can easily escalate or become overwhelming.We offer direct support to help take the worry out of mental health by helping businesses continue to retain their talent and maintain a workforce geared towards long-term success.
---
Individual Coaching sessions
Helping individuals to be at their best
Wellbeing coaching is about finding practical solutions to difficulties and recognising how to play to existing strengths.We don't teach - we seek answers, encourage practice of strategies, and help identify what works well. We help to set goals to help improve job sustainability.
Neurodiversity Training
Helping to recognise neurodiversity
Our neurodiversity awareness training and consultation services help both employers and employees better understand, support, and adapt to different conditions, such as Dyslexia, ADHD and Autism.Our trainers are all specialists in the field of neurodiversity.
Inspiring wellness content
We create engaging wellness communications to help empower staff to focus on their own wellbeing and happiness, promoting healthy living behaviours.Using our wellbeing resources and support on a regular basis can deliver inspiring messages, hints and tips, direct to your employees.
Our Approach
A preventative & holistic approach
We adopt a preventative and holistic approach, working at individual, team and organisational levels.We specialise in making packages to fit each organisation's needs and current issues, aimed at improving and enhancing employees' mental wellness - rather than making organisations fit what we offer.

Broad experience
Our team has worked in organisations in both the public and private sectors. This gives us a unique insight into the challenges across different business environments.

Highest standards
Our ways of working are informed by the highest international standards, current research, and industry best practices.

Qualified Specialists
All of psychologists are highly trained and have a range of specialist skills, including in cognitive behavioural therapy, narrative therapy and behavioural approaches.
Talking Therapy Place
Our Own Space
In early-2022, we opened our custom designed therapy and wellbeing practice, providing a professional and welcoming setting for those who wish to consult with us outside of their place of work.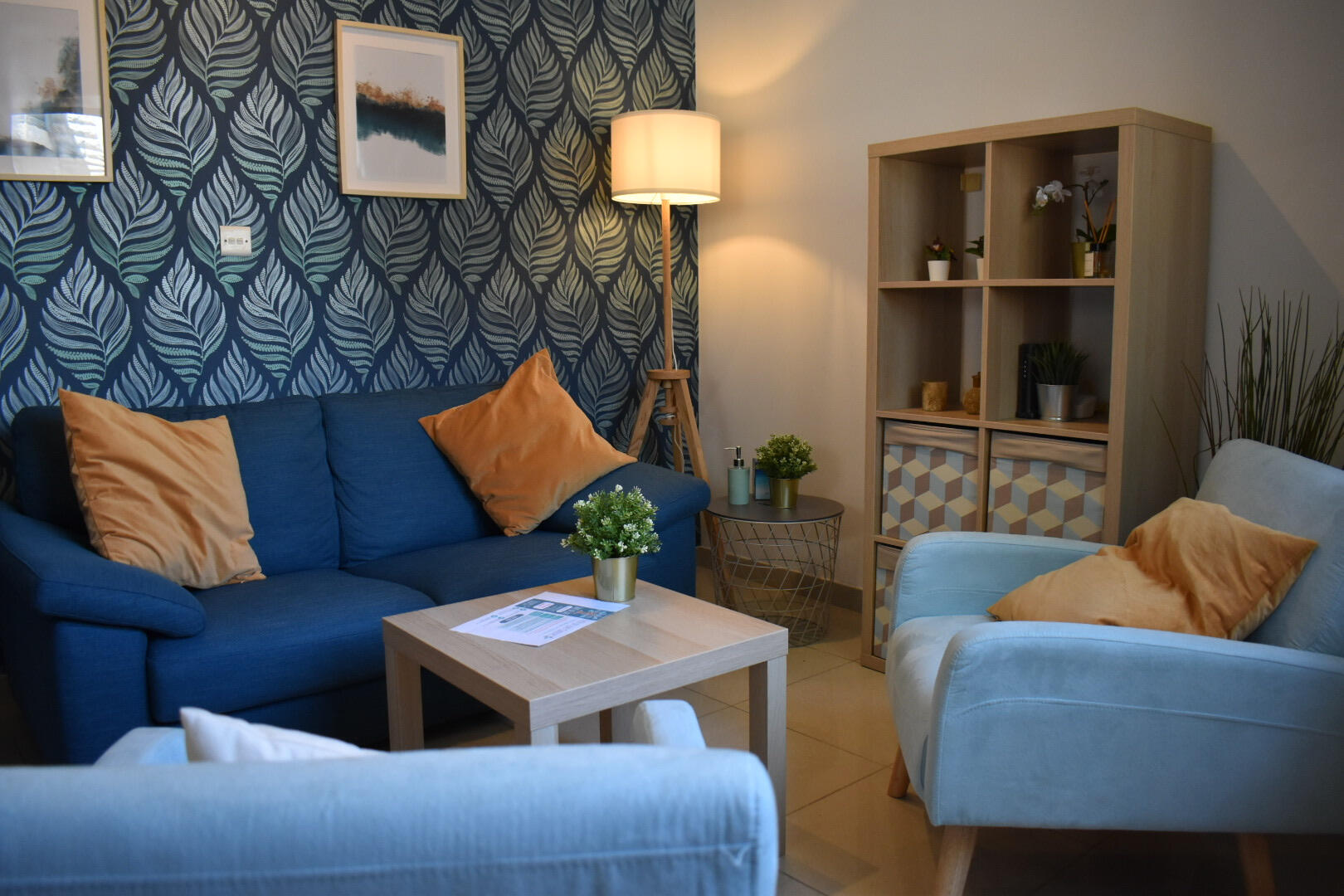 Mental Wellness Packages
Invest in a culture of workplace wellbeing
All of our mental wellness resources and support can be created bespoke to your specific requirements.We can support with one-off initiatives or as part of an ongoing and continuous business wellbeing strategy for your company.
---
One-off Initiatives
We can provide ad-hoc support for one-off tailored solutions for your business needs and wellbeing demands.
We can offer support for wellbeing initiatives chargeable on an hourly basis by providing specific solutions across a range of services to help take the worry out of mental health.Simply make an enquiry and we are ready to help.
Continuous support
Ongoing delivery of a holistic plan of mental wellbeing support solutions.
Our continuous wellness support plans include a pre-agreed number of hours of support that include delivery of training workshops, regular wellness guidance on specific issues, periodic communications with employees, and ongoing support delivering your wellbeing goals.Drop us an enquiry and we can help plan-out your continuous wellbeing support needs.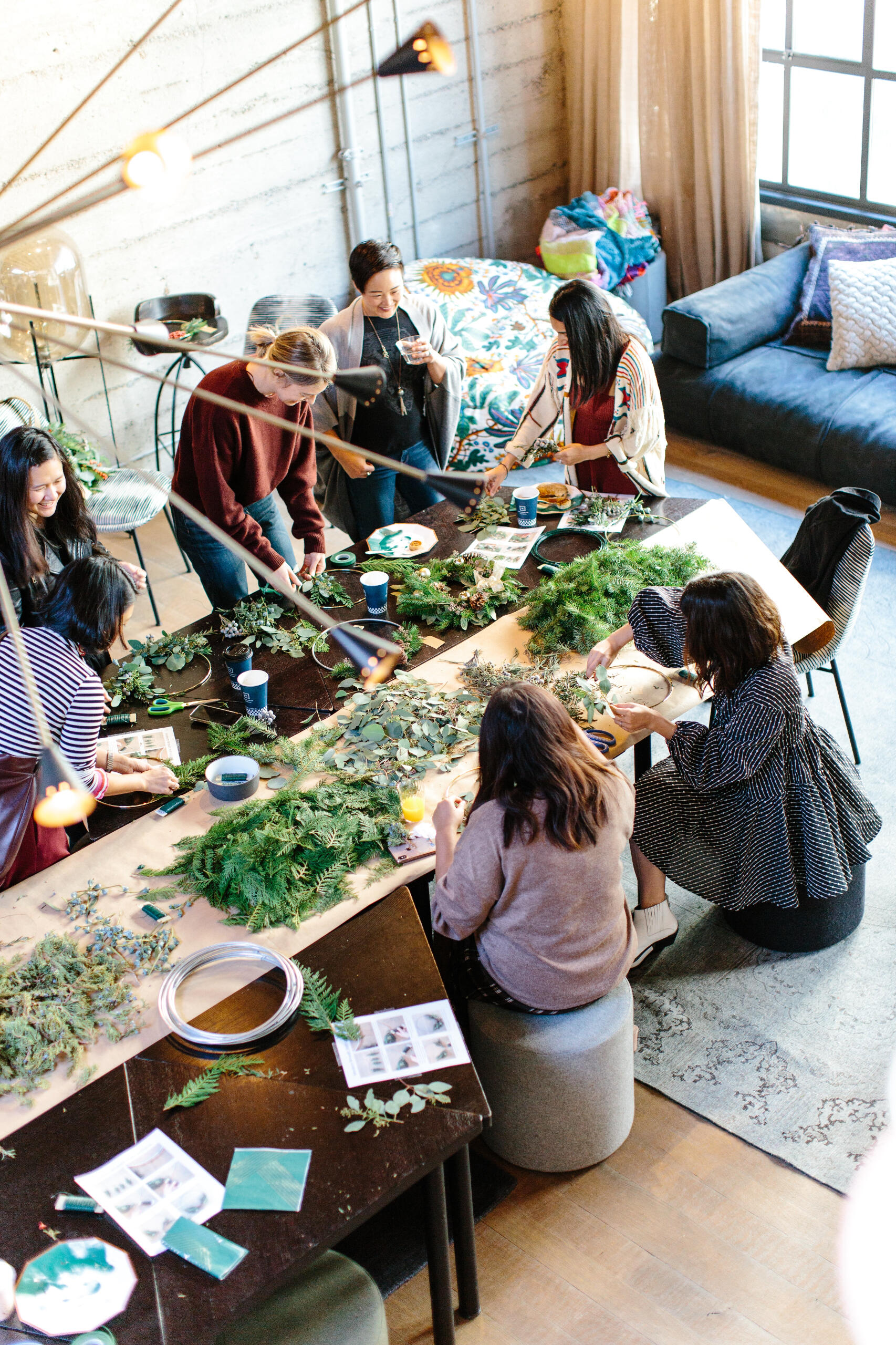 Talk | Connect | Grow
Talk to Us
We can help you with many types of employee mental wellbeing solutions. We are easy to talk to and work alongside our clients to support their specific needs.To find out more, simply contact us and we would be delighted to explore your needs further.
Enquiry confirmation
Thank you for your request
We appreciate your interest in our services and endeavour to reach out to you within 48-hours to discuss your enquiry further.